B.E.M. - Pat About That Then..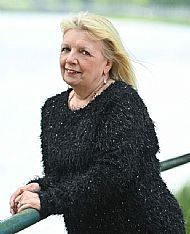 Our tireless secretary Pat Ross has just been awarded the British Empire Medal for services to charity - Highland Hospice where she volunteers 2 days a week, and the GWC where her work never ends!
In addition Pat also finds time to assist with several other local voluntary groups with her book-keeping expertise - and when time allows(?) relaxes by exercising her creative skills at needlecraft!
Congrats Pat, very well deserved accolade.